Data warehouse
Create a scalable and reliable corporate data warehouse. Collect information from all sources in real time using CDC and ETL/ELT approaches, calculate a variety of metrics, and build data marts in an analytical DBMS. Provide users with access to data using visualization and BI tools, ad-hoc tools, SQL queries, and Python code.

Use corporate open-source data storage and processing services popular with thousands of companies around the world, and we'll take care of the configuration and maintenance.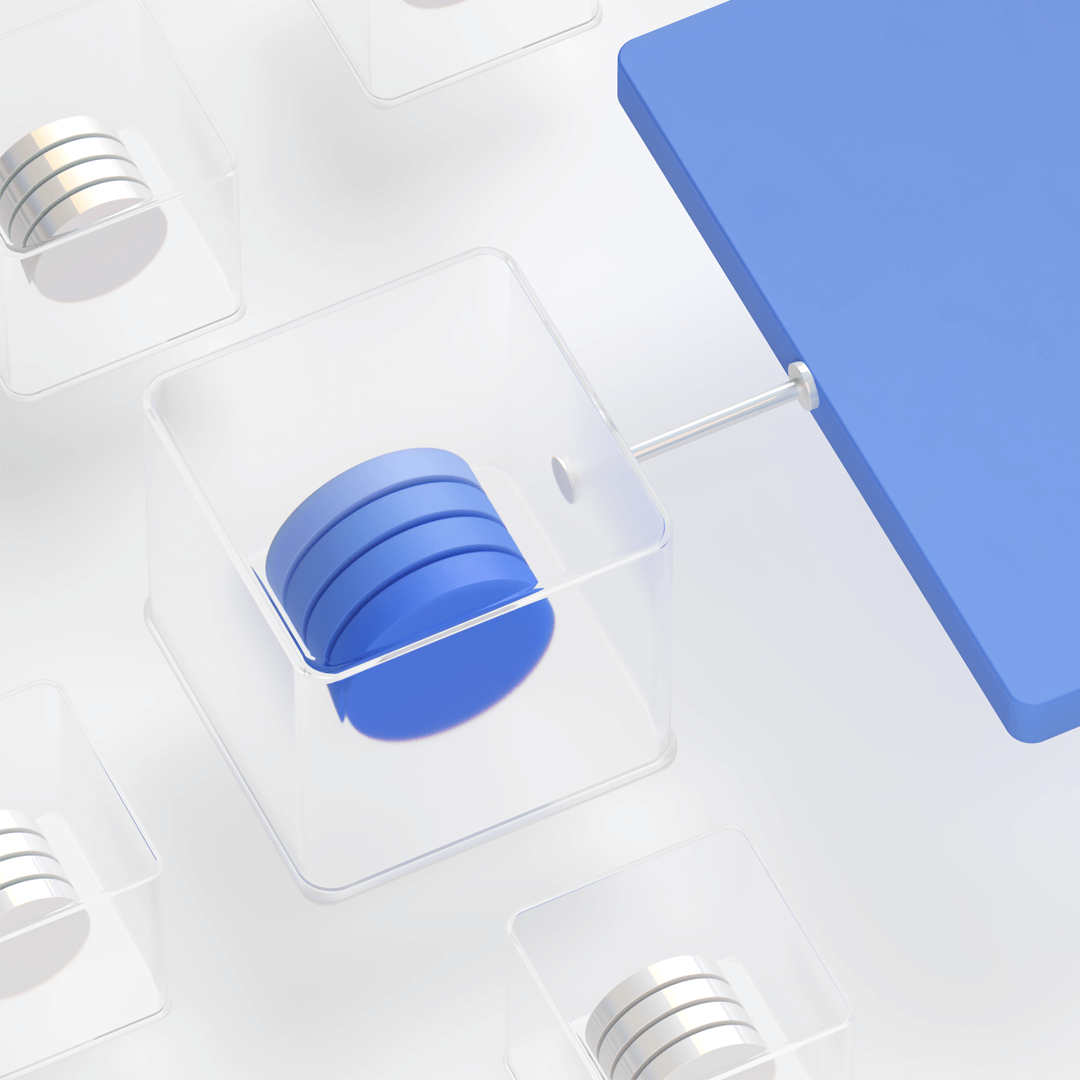 What makes Yandex Cloud the right choice?
Modular platform
Design your corporate data warehouse to meet your team's needs. The modular architecture of the Yandex Cloud data platform and various integration options allow you to create a unique usage scenario for your data warehouse.
Instant scalability
Increase the size of your data warehouse and its performance as your business needs grow. In just a few clicks, you can scale the infrastructure both vertically, by increasing the resources of existing VMs, and horizontally, by adding new VMs to a cluster.
No vendor lock-in
Yandex Cloud data storage is built on popular open-source technologies such as Greenplum, ClickHouse, and Kafka. We let our users decide which stack to use, because we value the freedom of choice and want to help avoid vendor lock-in.
Managed services
With Yandex Cloud solutions, you can focus on your business objectives: building and analyzing data models and evaluating their performance and scalability. We handle the service maintenance, updates, monitoring, and replication.
Ready-to-use BI solution
Use the Yandex DataLens BI service to quickly visualize data and create corporate dashboards that are safe for your entire team and external partners. Free of charge, with no restrictions on the number of users, sessions, or requests.
Expert support
Get in touch with the support team 24/7. Yandex Cloud experts and partners can help you choose the right data warehouse architecture for your project and suggest specific services.
Solution architecture
We'll help you design the architecture of a corporate data warehouse and offer the optimal solution for your business needs.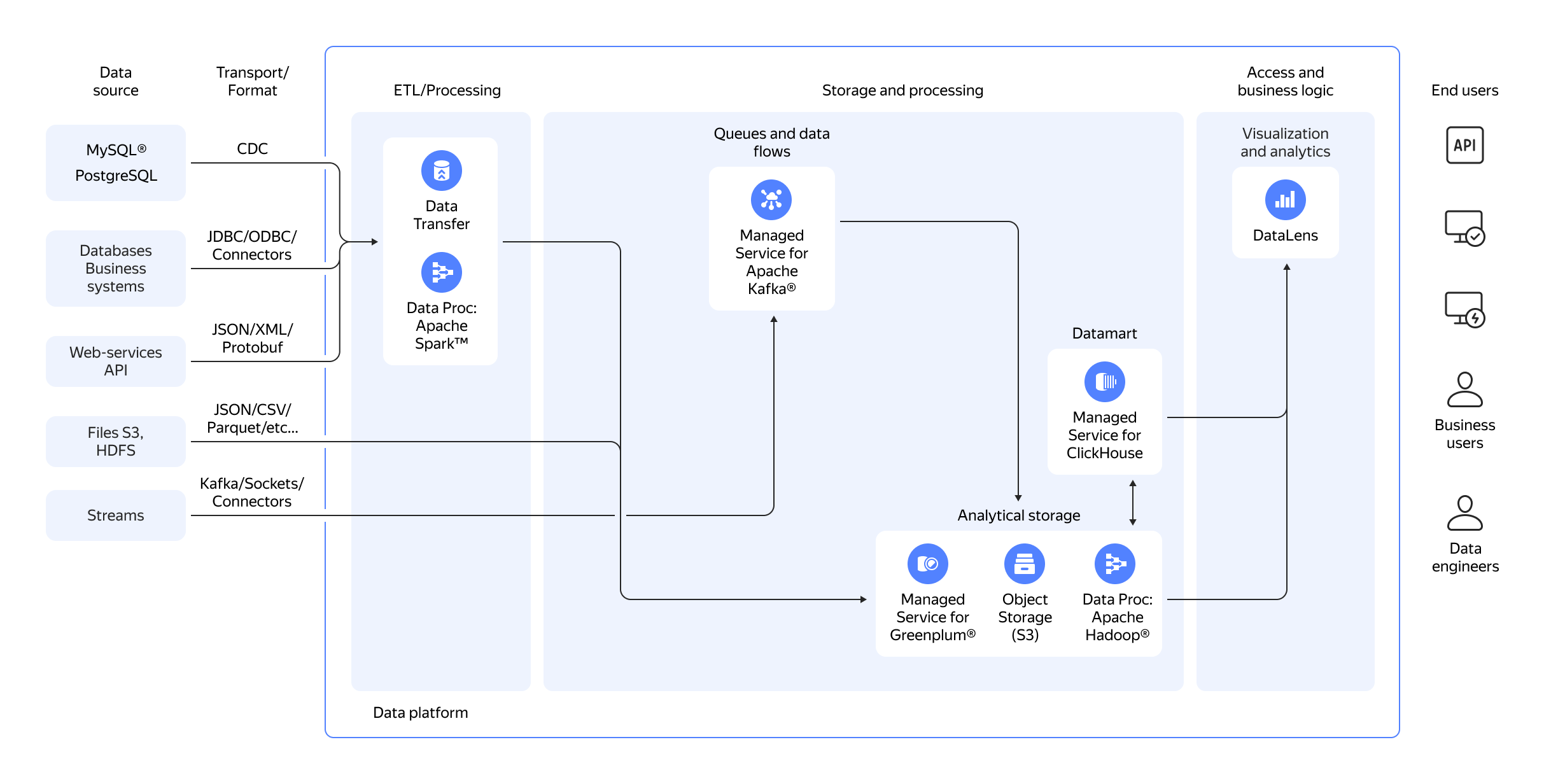 Our partners will create an IT project to meet your needs. They'll cover every stage of the process: design the architecture, suggest technologies, calculate costs, and develop and support the solution.