Yandex Cloud
A full-fledged cloud platform providing scalable infrastructure, storage, machine learning and development tools to build and enhance digital services and applications.
Developed by Yandex, one of the largest technological companies in the world that builds intelligent products and services.
50+ services and growing
An expanding ecosystem of services covering all of your business' needs: from Managed Kubernetes to data visualization and analytics tools.
Your gateway to Russia
Looking to expand into the Russian market? More than two decades of local expertise as Russia's #1 search engine make Yandex an invaluable entry partner.
Compliance, not confusion
Rest assured that you are in line with data protection and privacy regulations, whether you need to be in line with GDPR, ISO, PCI DSS, or Russian privacy laws.
Clear-cut, competitive pricing
Straightforward, pay-as-you-go pricing, Free Tier services and discounts for advance reservations. Get a grant of up to $12,000 for a two-month trial period.
Fault-tolerant infrastructure
We have complete control of our entire cloud, from hardware to our platform services, developed by one of the most full-stack engineering teams worldwide. Deploy your projects in our three geographically distributed data centers where Yandex hosts its own sites and applications.
Smooth, secure migration
Our range of services compatible with leading cloud providers, in tandem with tools like Hystax Acura make migrating to Yandex Cloud safe, fast, and simple, without editing your existing code.
These days, true communication in our digital lives is a luxury. And Yandex Cloud offers such a luxury, which proved to be a
significant driver towards choosing Yandex as a partner
Secure and high-performance infrastructure
Deploy your projects in three geographically distributed data centers where Yandex hosts its applications.
Rely on Yandex's fully in-house data centers, with proprietary licensing hardware and software, and independent power sources.
The Yandex Cloud platform meets the requirements of Russian privacy laws, GDPR, and ISO industry standards.
Control your costs with pay-as-you-go
Yandex Cloud offers clear, competitive pricing suitable for everyone, from large companies with high-load services to pet projects with modest requirements.
Only pay for what you use, and easily keep track of your expenses with our granular billing system.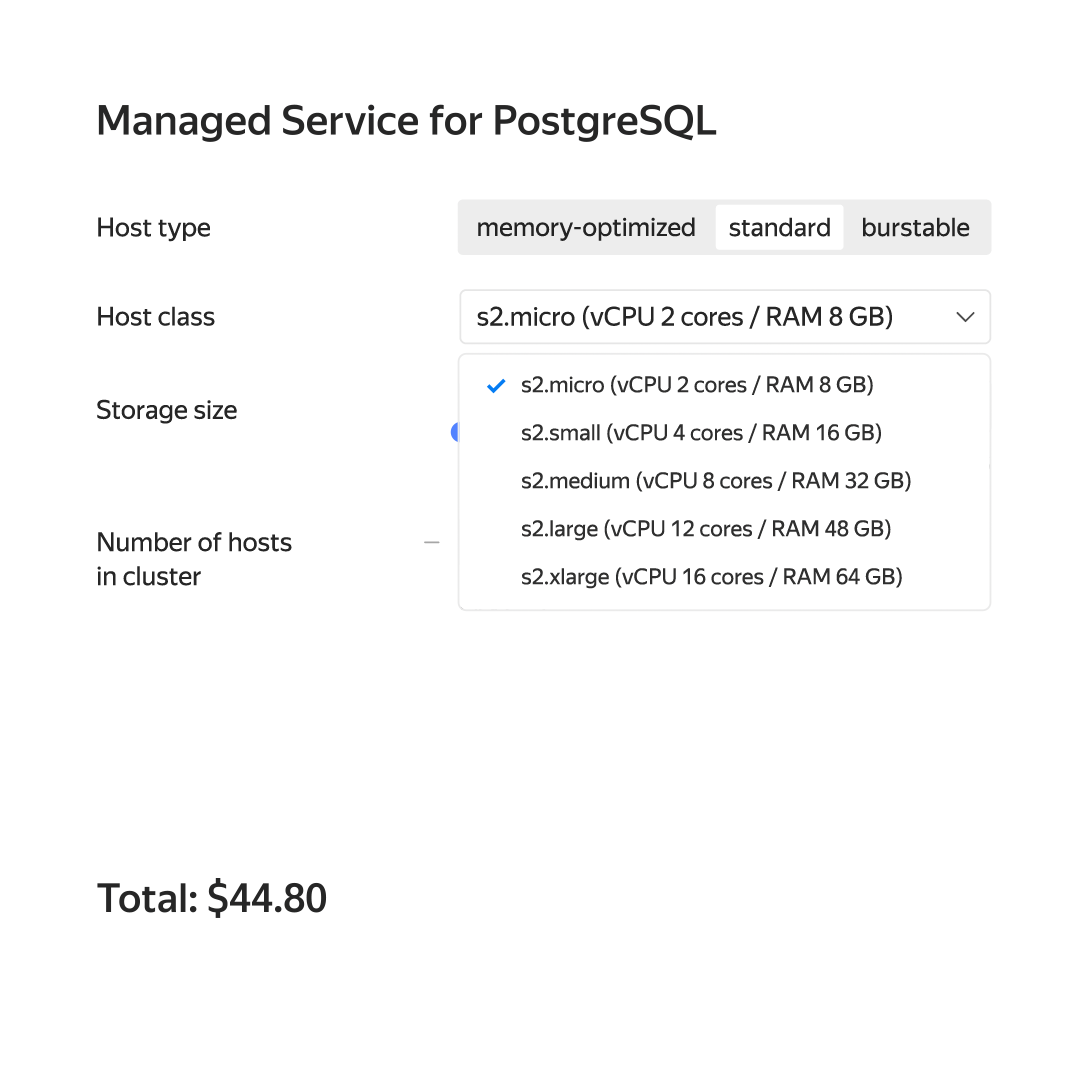 Rely on round-the-clock support
Our support service is ready to answer any of your questions, with 24/7 assistance available for extended plan users.
If you need a turnkey IT project, we can help you get the assistance you need from one of our trusted partners, whatever your goal may be: migrating to the cloud, creating an online store from scratch, or developing unique digital solutions using ML.