 Yandex Data Transfer
A service for migrating your databases from other cloud platforms or local databases to Yandex Cloud managed database services.
Convenient data transfer
The service is easy to use. You don't need to install any drivers, and the entire migration process is configured via the management console in just a few minutes.
Continuous performance
The service lets you keep your source database running and minimize the downtime of the applications that use it.
Reliability
The service restarts jobs itself if any problems occur. If it can't continue from the desired point in time, it automatically returns to the previous migration stage.
Implement your projects using Yandex Data Transfer

Replicate homogeneous databases
If source and target databases are of the same type, meaning their schemas, data types, and code are compatible, you can transfer your data to and from Yandex Cloud in a couple of clicks.

Organize the development process
You can quickly deploy a test environment in the cloud infrastructure, and Data Transfer will provide an up-to-date copy of your product environment.

Use Yandex Data Transfer to consolidate multiple source databases in one target database. For example, when you migrate to Yandex Cloud, you can combine your data in a single managed database.
Specify the source and target and transfer your database.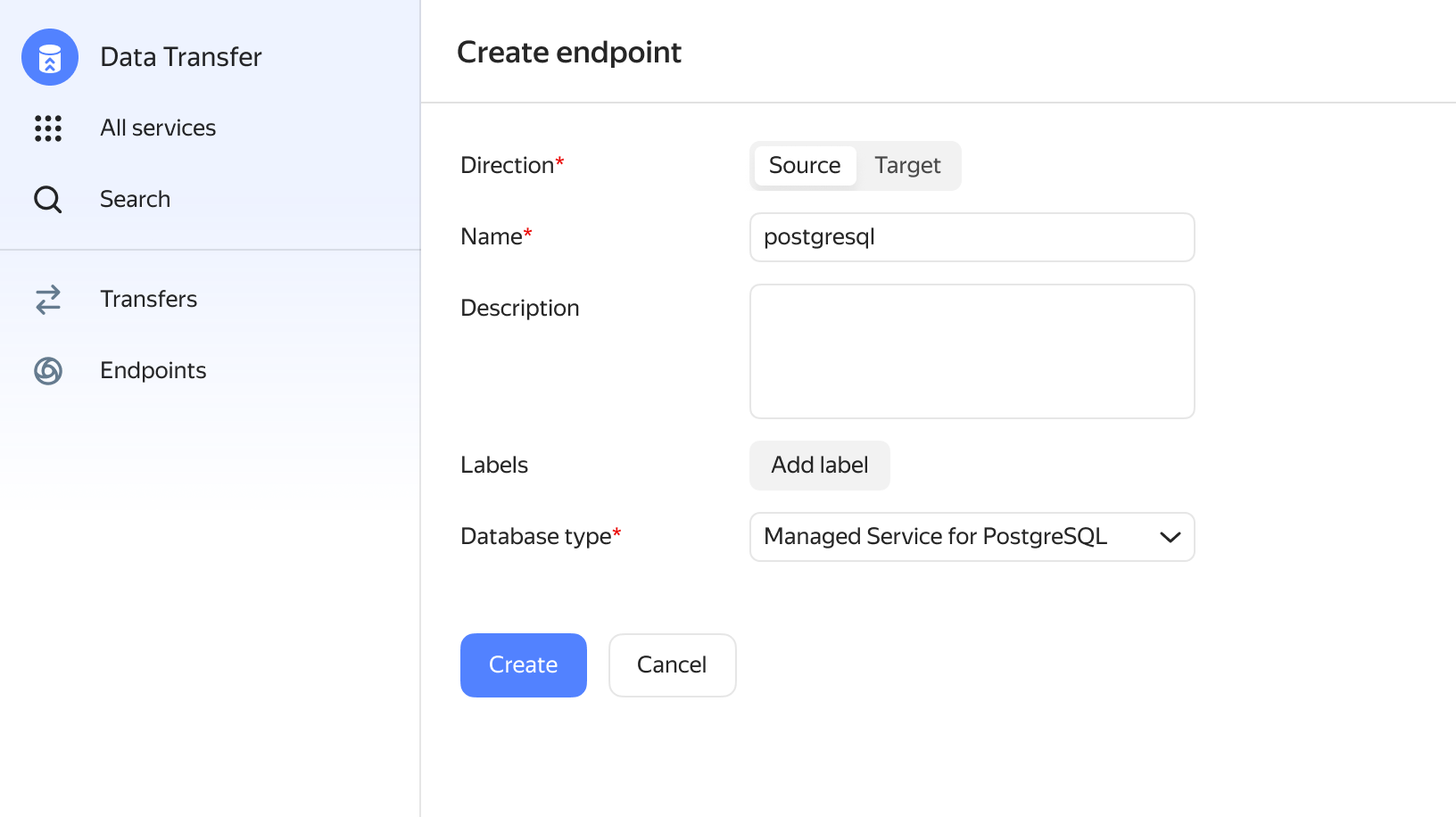 You need to start a transfer, which is the process of transmitting data between two endpoints. The endpoints contain the settings of the source database you're going to transfer the data from and those of the target database for your data.
What types of transfers are supported?
Which combinations of sources and targets are supported?
What is the bandwidth of Yandex Data Transfer?