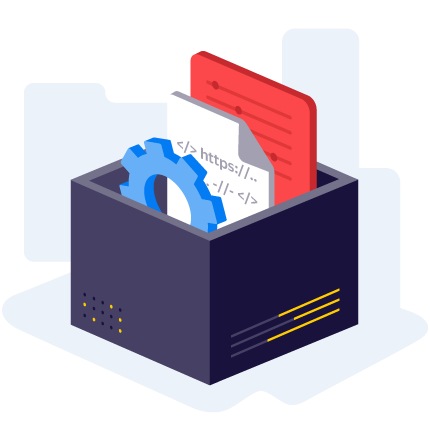 Yandex Container Registry
A service for storing, deploying, and managing Docker images in the Yandex.Cloud infrastructure.
It is easier to develop a containerized application when Docker images are stored in Yandex.Cloud — all the data is located in the same infrastructure. Service supports Docker CLI.
Storing Docker images near the infrastructure

Docker image registries are located in the same data centers where your cloud infrastructure is deployed. This guarantees a high push and pull speed and allows you to save on external traffic.

High availability and reliability

Docker images that you push to Yandex Container Registry are stored in fault-tolerant storage in geographically distributed availability zones. Automatic replication is configured for all the data in the storage: each replica changes when Docker images are edited, created, or deleted.

Common tools for working with registries

You don't need to learn new APIs and tools to work with Yandex Container Registry. You can use the standard Docker CLI: the service is compatible with the Docker Registry HTTP API V2.

Security and access control

Docker images are transmitted to and from Yandex Container Registry via HTTPS. You choose who can view, pull, push, or delete Docker images for your registries.
Use cases
Yandex Container Registry can be used when deploying containerized application. For example, you can configure the automation system to work with your registry in Yandex Container Registry as a part of continuous integration. Also you can manage containerized applications with Yandex Managed Service for Kubernetes.

The microservice architecture is designed to structure applications as a set of small, independent, and easily changeable services. Containers are perfect to run small, loosely coupled services and have the following advantages:
— You can include all the service's software dependencies in the container image.
— Any applications and any programming languages can be used in containers.
— With container image version control, you can track the history of changes until they are created.
— You can test your containers locally and deploy the same version anywhere in the required quantity.
Try Yandex Container Registry: