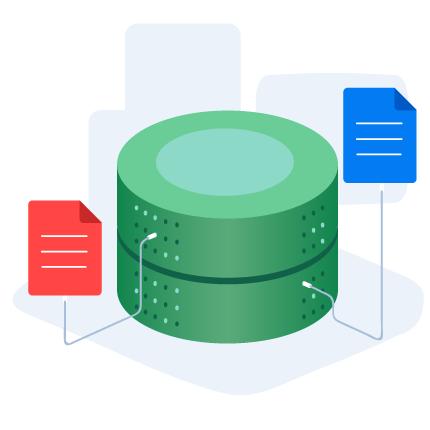 Yandex Managed Service for MongoDB
Helps you deploy and maintain database clusters based on the MongoDB DBMS.
MongoDB is a popular NoSQL data storage solution with open source. With Managed Service for MongoDB you can create, utilize and scale MongoDB non-relational databases in the Yandex.Cloud infrastructure.
The Yandex.Cloud infrastructure is protected in accordance with Federal Law No. 152.
MongoDB provides extra convenience, as network node failures are processed automatically by both client drivers and the server. In addition to the DBMS architecture specifics, Yandex's years of experience using MongoDB were also taken into account when designing the system.

Yandex.Cloud takes care of maintaining the databases and updating the DBMS to the latest versions. At the same time, you can easily configure the databases, restore them from backups, view logs, and use charts to monitor key performance indicators.

Replicas in different availability zones

If needed, you can easily enable data replication in your database. Any changes that are made to the database are copied to the replicas, including those in different availability zones. You can choose which type of replication to use: synchronous or asynchronous.

In Yandex Managed Service for MongoDB all DBMS connections and backups of the database contents are encrypted using the TLS protocol and GPG software, respectively. Moreover, the databases of different Yandex.Cloud customers are completely isolated from each other. The databases do not use any shared components, so no one else can access the data you have uploaded.

Yandex Managed Service for MongoDB uses fast NVMe-enabled solid-state drives. They ensure high performance even when handling large amounts of data.
Use cases
Any use cases related to machine learning involve storing and processing large volumes of data. At first, this is raw data. Once it is processed, a training set is generated and then learning results appear, i.e., components of a resulting model. MongoDB has a flexible storage system that simplifies these processes.

Caching tasks are handled more effectively when the database is running without overhead, and automatically clears the collection after a specified period. MongoDB in Yandex.Cloud meets both of these requirements.

You can enable information exchange between application components by using intermediate message queues. Many popular queuing engines allow using MongoDB as a backend for data storage.

MongoDB is suitable for most tasks in a data storage cycle. You can also use this DBMS with quasi-structured and even unstructured data. For example, GridFS lets you store regular files, including large ones, using MongoDB.
Try Yandex Managed Service for MongoDB: