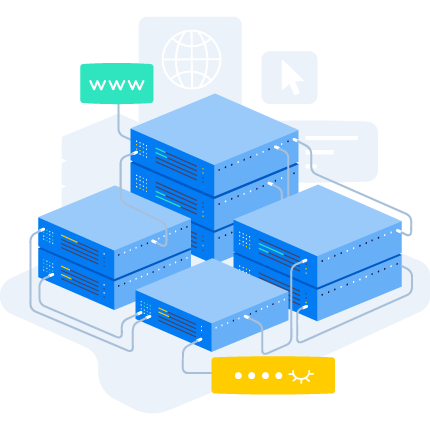 Yandex Virtual Private Cloud
Use this service to create cloud networks enabling data exchange between cloud resources and connecting them to the internet.
You can manage cloud networks via the management console, command line interface (CLI) and API.
The Yandex.Cloud infrastructure is protected in accordance with Federal Law No. 152.
Yandex data centers ensure superb connectivity: internally, between each other, and with the internet. This means high bandwidth and low delays. Excellent connectivity ensures that websites and applications hosted in Yandex.Cloud open quickly on user devices.

The data exchange between all your resources, including virtual machines, storage, and databases, is isolated from the traffic of other Yandex.Cloud clients.

Yandex Virtual Private Cloud gives you the freedom to choose internal addresses from private ranges and offers you a flexible subnet management system. Public addresses can be easily reassigned between different virtual machines.
Try Yandex Virtual Private Cloud: